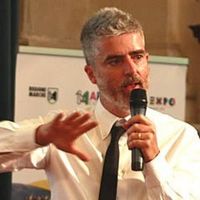 Walter Del Prete
E-leva srl
18 Novembre 2022
Campagne Performance Max per la lead generation B2B: l'unione (di segnali) fa la forza
Come abbiamo utilizzato i tanti indicatori sul pubblico delle Campagne Performance Max per generare contatti dove campagne tradizionali avevano fallito.
Segmenti di pubblico di Google Analytics 4, pubblici personalizzati, affinità, in-market, parole chiave, "tutti insieme appassionatamente" per generare lead Business to Business o Business to Professional.
Il caso reale di campagne Performance Max su mercati esteri B2B.
Altri interventi nella sala Advertising
Gli interventi di Walter Del Prete